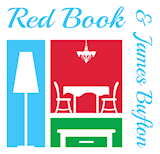 Inventory Valuer
Valuations on all types of Commercial Licensed Premises
Inventory Valuer is the online presence for Red Book & James Bufton. A Guildford based company that offers a professional and independent service to its clients who require accurate lists or inventories and valuations on assets found in all types of commercial licensed premises.
Originating as specialists within the tenanted licensed property trade with the original family brewery companies in the 1980s, and then the newly formed Pub Property Companies of the 90s, we now enjoy working with both the corporate and independent operators who have developed throughout the last 20 years.
With over thirty five years of commercial inventory experience, and having worked in properties of all sizes and complexities, from one room 'lock up' pubs and bars to international 4 and 5 star standard hotel complexes, no job is too big or too small to be considered.
WHAT KIND OF PROPERTY NEEDS AN INVENTORY?
Inventories and valuations have been successfully undertaken on the following types of business premises:
Public houses and inns
Wine and café bars
Private and members clubs
Restaurants and diners
Hotels, Inns and guest houses
Night clubs and entertainment venues
WHAT ARE INVENTORIES AND VALUATIONS USED FOR?
These asset lists or inventories and valuations are generally used for:
Accounting or bookkeeping purposes,
Change of staff/operators
Sale or acquisition of goods or an entire business
Insurance renewal
Company restructuring/refinancing
General 'housekeeping' practices
Whatever the criteria the inventory and valuation can be tailored to meet your or your company's specific requirements. Whether you need a standard text based document, or something more elaborate with a photographic appendix.
WHERE ARE WE?
Although based in Surrey, and calling London and the Home Counties our main trading area, Red Book & James Bufton is happy operating its inventory and valuation service to clients nationwide.
Why not pop over to our new Facebook page for a chat? We will try to update it with where we are working, but client/business confidentiality doesn't always let us.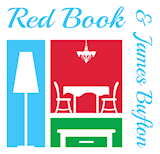 FEES
Great value! Please contact us with details of your premises, and we will be happy to quote for the work required.